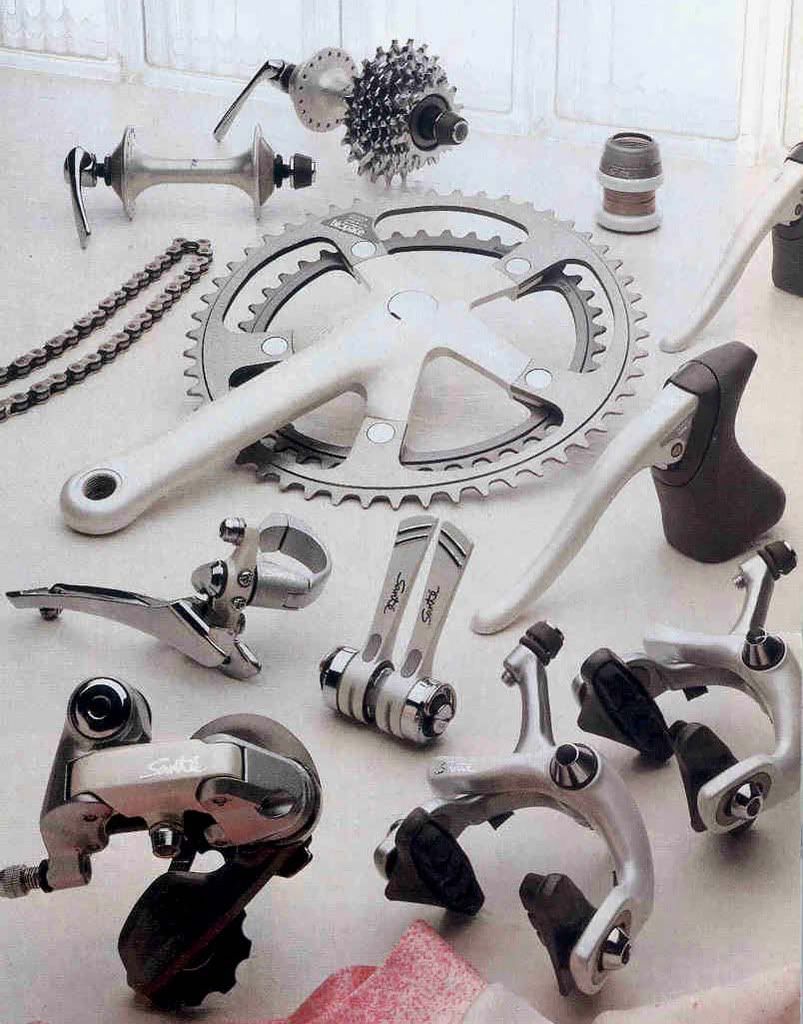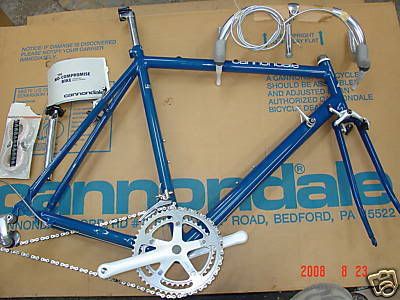 Sold: $555.00 including shipping
My snipe: $370-ish
This item is New Old Stock. It has never been built. It will come in unbuilt condition. You can either build it up yourself or take it to a local bike shop and have it built. It has a full Shimano Sante group. This is a one of a kind item it is in pristine condition and is a real eye catcher. Will only ship to the Continental US. Happy bidding and please contact me with questions.
Frame: Aluminium Criterium Series
Wheels: Sante hubs with Wolber rims (the rear hub has an been upgraded to accept modern cassettes)
Stem: TTT
Handlebars: TTT
Bar tape: Cineili
Seatpost: American Classic (only mounted seatpost included)
Seat: Cineili (not pictured still in plastic)
Front Derailuer: Shimano Sante
Rear Derailuer: Shimano Sante
Brakes: Shimano Sante
Shifters: Shimano Sante
Crankset: Shimano Sante
Tires: Michelin
The
Shimano Sante group
was aimed at non-racing, affluent sport riders that valued both aesthetics and performance. As the auction points out, it was slotted just below Dura-Ace in the Shimano product line, and is notable for its white painted finish, smooth contours, and covered fasteners; it's almost Guigiaro-esque.
Component marketing today is divided into two groups, one emphasizing racing pedigree, and the other recalling a non-existent past. In such a climate, I think it will be a long time before any current manufacturer has the nerve to introduce a new group featuring such novel design concepts.
Sante currently commands high prices on eBay, I assume mostly because there is no reasonable substitute for a broken or missing component on an otherwise all-Sante bike. The NOS frame is probably worth a couple hundred resale, so let's assume he paid $300 for the group. The buyer's feedback reveals that he recently spent $50 + shipping for a Sante crankset; now he has a full NOS group at one stroke, at not too unreasonable a price.
Auctions like this pose special problems for the seller. I commend him for selling the bike complete as a piece of history, but he probably would have realized more parting it out.