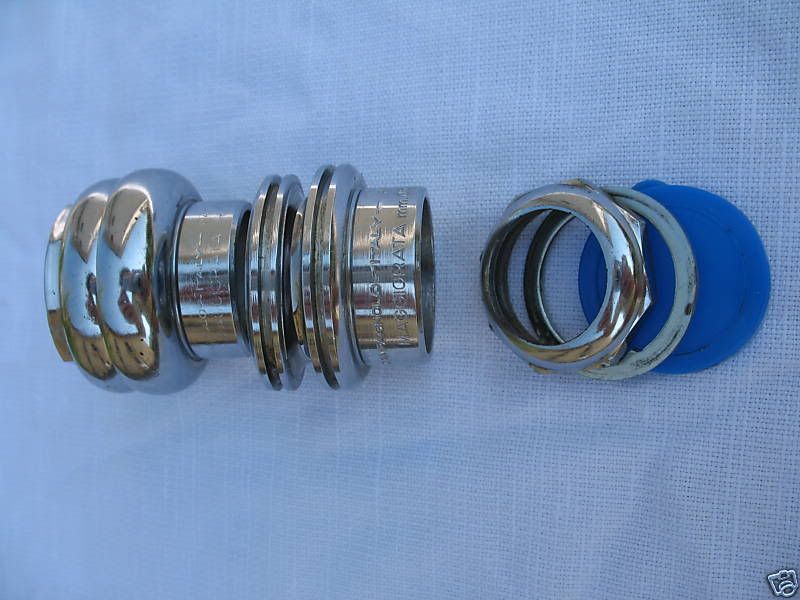 Sold: $1,259.56 plus shipping
My snipe: n/a
-FIRST RECORD HEAD SET PRODUCED BY CAMPAGNOLO IN 1958 ALL ORIGINAL

-BALL BEARING CAGES WERE NOT AVAILABLE, IT WAS MOUNTED WITH FREE BALL BEARINGS, THAT ARE PROVIDED IN THE CORRECT SIZE.
-NOTICE THE 'CAMPAGNOLO MAGGIORATA O.5 MM WRITING' AND THE CUTS FOR O-RINGS ON THE 2 BASES; ALSO THE PARTICULAR SHAPE OF TOP LOCK NUT
Sold to the Japanese collector known only as Taki59. More Japanese headset obsession here.