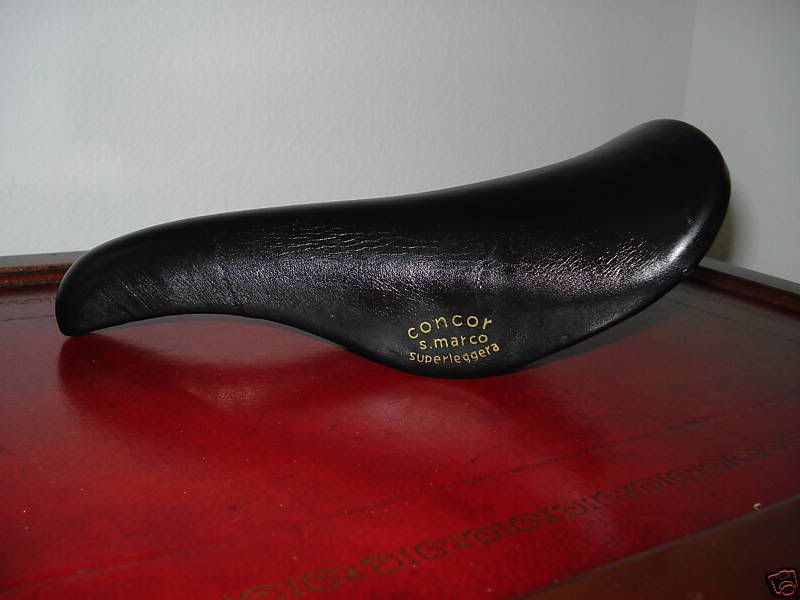 Sold:
$132 including shipping.
My snipe: $67.77


"You are bidding on a vintage Selle Concor S. Marco black leather bicycle saddle made in Italy. It is marked in gold letters Superleggera for Superlight. Its weight is 240g compared to the regular supercorsa saddle with a weight of 320g. It has been gently used over 25 years ago and both logos show very little wear, see pictures. The rails show scratches from being mounted but no rust. I stored this saddle for over 25 years but I think it dates to the early or mid 80s. I see some slight impressions in the leather but no damage. There is no roughness around the edges or the front, the leather is shiny and smooth. Length - 10.5" and Width - 5.5."
Would the seller have gotten more if the auction title had said "superleggera"?

Part of the fun of eBay is hoping that other bidders don't recognize what's special about an item if the seller doesn't point it out.

This was a fair price for a Concor Superleggera. It is in good condition and has the more desirable plain yellow rear Concor logo on a black background.