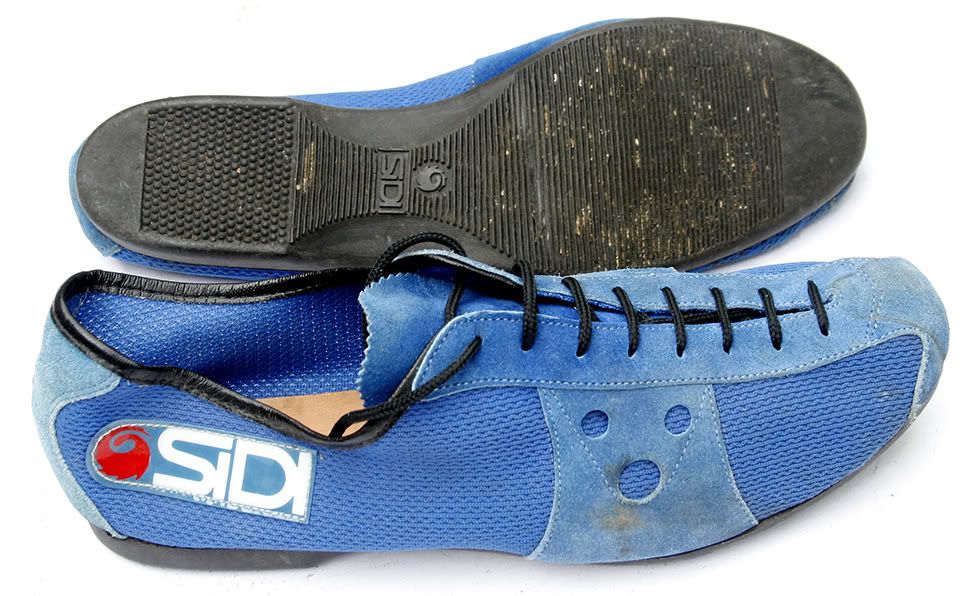 Sold: $73 including shipping
My snipe: $68.77 including shipping
Offered for sale are a lovely pair of slightly used Sidi touring shoes which are sized 47 equivalent to UK size 12 1/2 or American size13. No reserve.
Mountain biking killed touring-specific goods in the mid-eighties. The casualties included long-wheelbase road bikes, half-step triple front derailleurs, and efficient non-cleated shoes that work with clips and straps.
Carnac supposedly makes some, and there is a custom shoe maker in London that makes a '50s-style leather cycling shoe, but the prices are eye-watering.
I would have gone higher on this pair, but the blue suede was a little too much for me. Next time I see a pair in black, I'll snipe to kill.