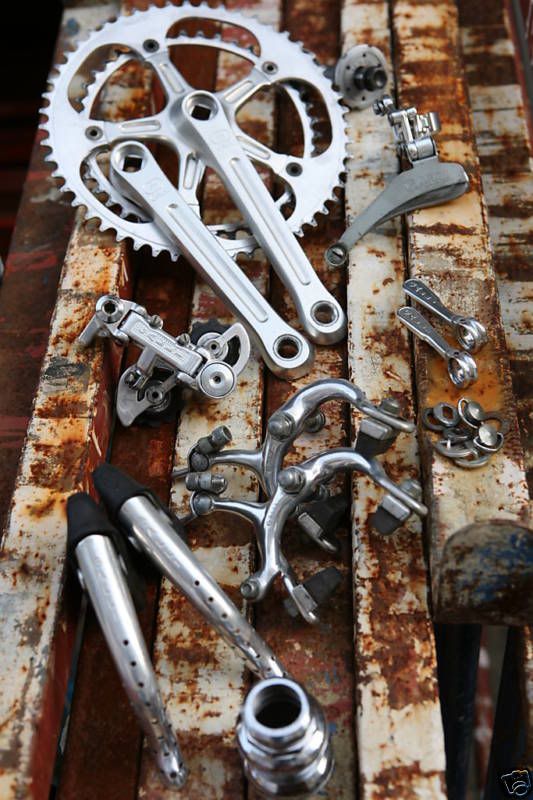 Sold:
$159.98 including shipping from U.K.
My snipe: n/a
Full Galli groupset minus the hubs. Galli was an Italian company that produced a wide variety of parts and groupsets from the early seventies to the late eighties.This groupset is original and in good condition. All parts can be used straight away on your vintage Italian bicycle. Bottom bracket and headset come without bearings but I think they are the standard (Campagnolo) size. Bearing surfaces have some signs of use but have no pits and are in good working order. Rubbers on the brakelevers have some cracks but are not completly dried out.
Specifications: Threading: British; Front mech: Clamp on; Cranks: 170mm 52/42

I was surprised by the relatively low selling price for this group.
Seems like an inexpensive way to build up a late '70s bike that would stand out in a crowd of Campy Nuovo Record rigs. While the castings and finishes are not as refined, it's the functional equivalent of NR or Gran Sport, and it's certainly more unusual. The large chainring is particularly attractive.
It's very complete, and with english threads it will fit a large number of bikes. A definite bargain, wish I had gone for it.