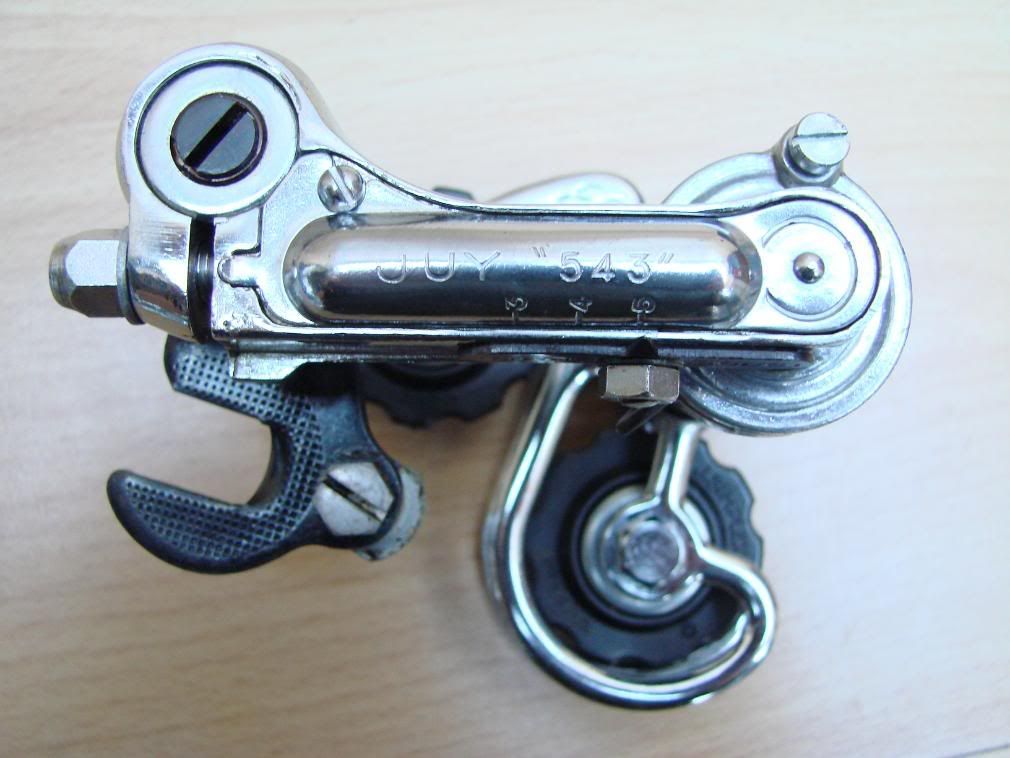 Sold:
$826 including shipping.
My snipe: n/a
rare and exceptional in this condition! MINT !!! rear derailleur SIMPLEX 543 , new, new, new ! with cable and box. Only one, no second chance !!
Hilary Stone's excellent overview of this family of derailleurs is
here
.
The user set an internal limit device according to the number of freewheel cogs on the bike, hence the "5-4-3" designation. The indicator tab shows that this example is set to handle five cogs.
The Simplex pushrod design vanished in the wake of the parallelogram derailleur we all know today, popularized by Campagnolo's Gran Sport.
Classic Rendezvous
shows a 543 selling for $1,325 in October of 2001, and examples of type 59 and 60 variants for over $4,000 in 2003.