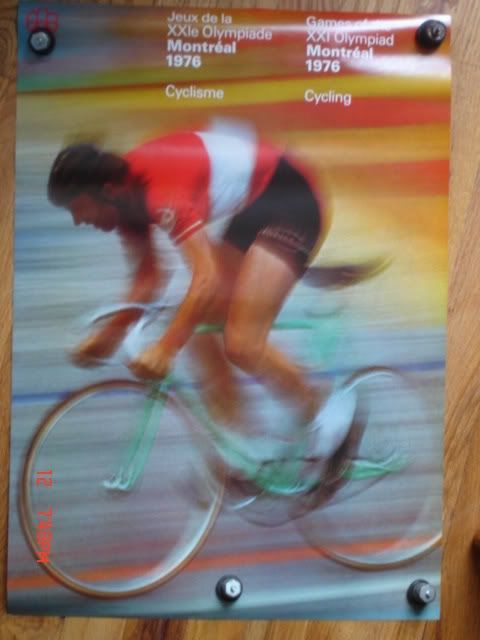 Buy It Now
: $59.99 including shipping.
New old stock poster from the 1976 olympics held in Montreal.





The poster has never been mounted/has been stored in a tube covered by paper since 1976

.



Beautiful piece of art when framed

, poster is approx. 2ft. x 18"


I like that the seller held the poster down with
Velox handlebar plugs
.