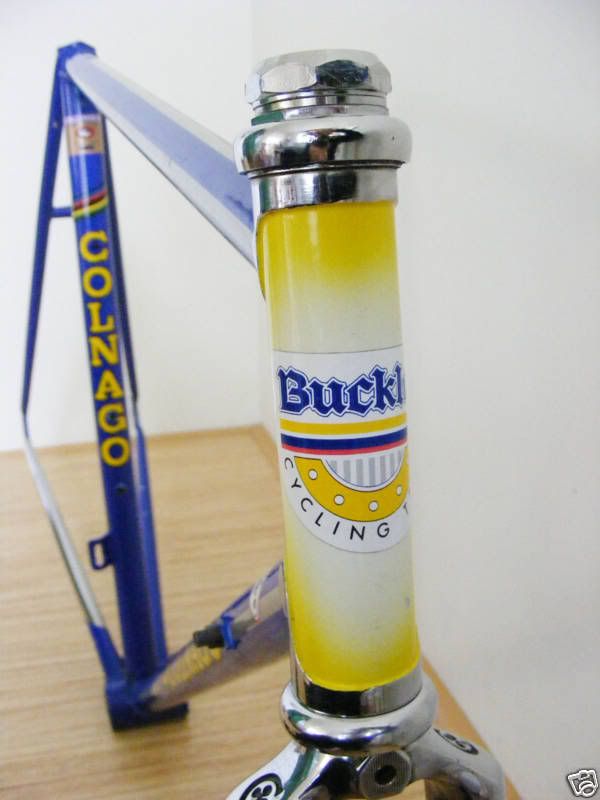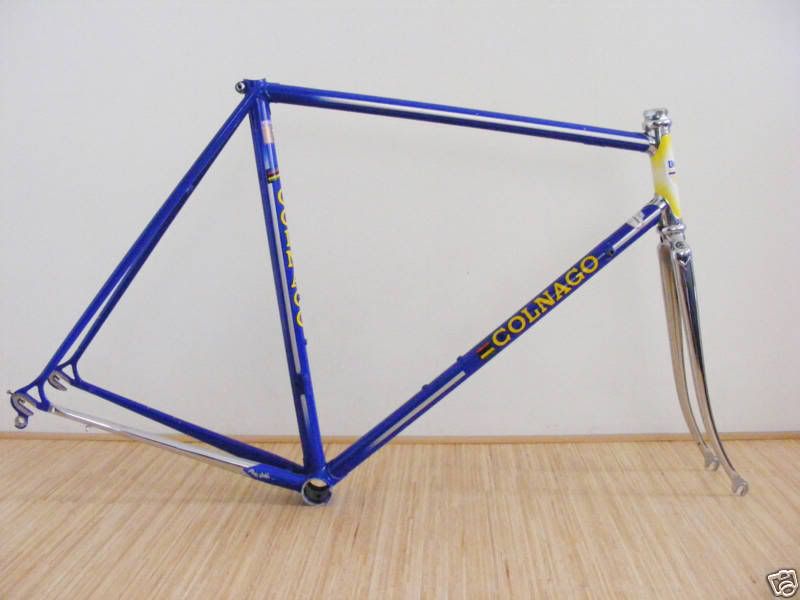 Sold
: Appx. $660 including shipping
Piece of history. On auction is this 1990 COLNAGO Team Buckler frameset.
Official team bike of champions Eric Vanderaerden, Peter Winnen and many more.
Team Buckler chef d'equipe: Jan Raas.
Columbus GARA tubing, seat tube ct=56 / top tube cc=54.5cm. Front fork spacing is 100mm, rear 128mm.
Beautiful typical COLNAGO details. COLNAGO pads.
Original paintwork has some spots but overall good condition, no dents, no rust. Chrome fork near perfect.
Comes with Hatta headset.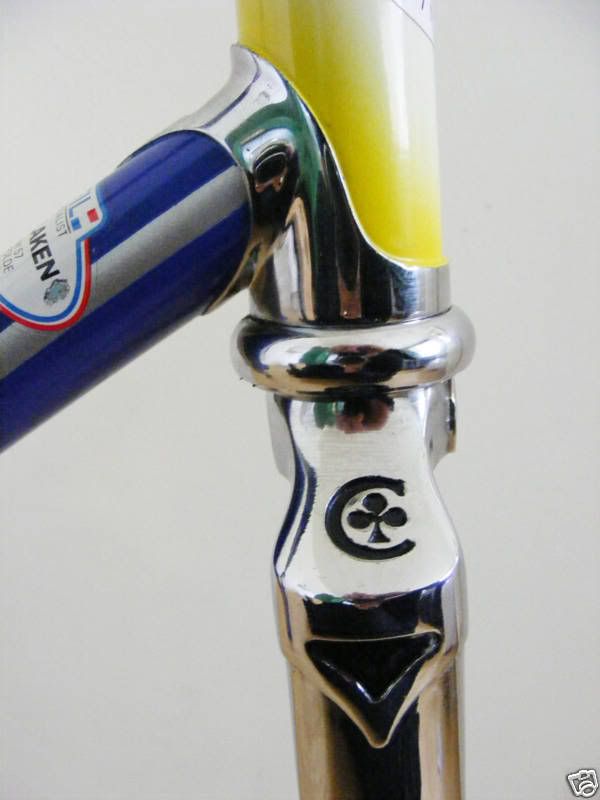 This auction ended the same week that '80s great and former Buckler team rider Eric Vanderaerden
returned to competition
.
Vanderaerden
was a revelation when he first turned pro in 1983, winning the Tour prologue and holding the yellow jersey for two days. He was sort of the Tom Boonen of his era, and for a while at least, seemed to win everything in sight.
But back to this frame.
Columbus Gara
is a straight-guage tube set. Why did the builder choose this? To be extra stiff for a sprinter like Vanderaerden?
Or maybe it's a replica rather than a real team frame. It is a little odd that it doesn't have a number hanger.
Anyone have an opinion?