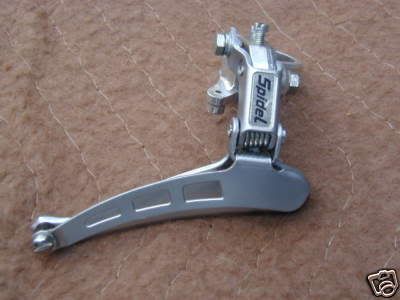 SLJ 6600 Rear Derailleur
SJA 102 Front Derailleur
Sold to one buyer for a combined total of about $288 including shipping.
The rear is yet another re-labeling of the Simplex 6600, also seen under the Edco Competition label
here
, and branded Gipiemme in
another recent auction
.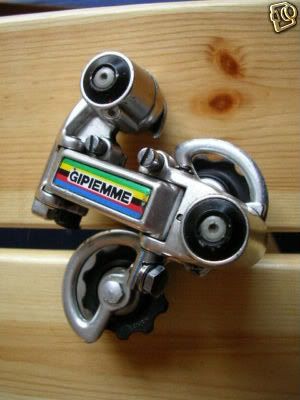 Although not NOS like the Spidel, it's notable that the Gipiemme variant
sold
for just $54.50.
So, is the Spidel version really worth $182 more than the Gipiemme? It's more likely the buyer was willing to go so high because he wanted the complete set of front and rear.
Not to nit pick, but at these prices, it's worth noting that this is not really a matched set. While the rear is top-of-the-line, the front SJA model is not. The
Super LJ
occupied that spot in the lineup.
Chris at
Velo Orange
blogged about the Super LJ family
here
, calling it the best derailleur ever made. Chris' blog is worth exploring further, if you haven't already.