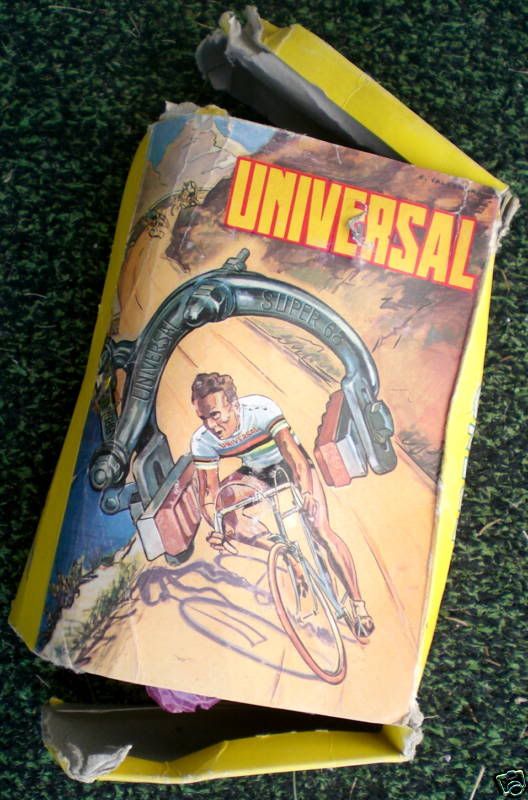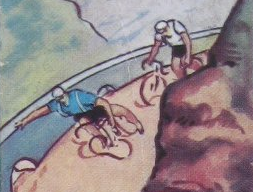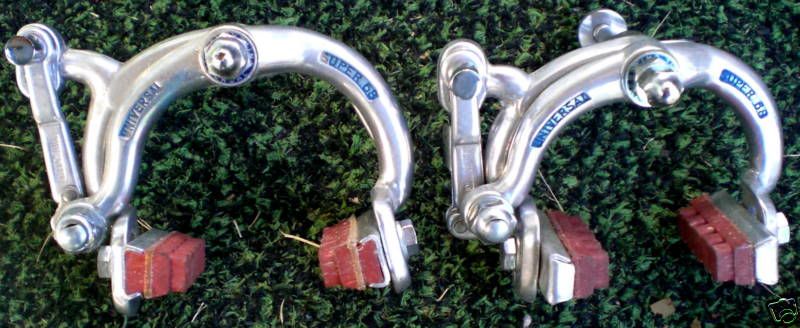 Sold: $146.50 Buy-It-Now including shipping.
Brand New Complete Super 68 Brakeset.
Auction includes brake calipers, cables and hooded levers.
Circa 1960s or 70s
.
The box art is a favorite. Look up the road behind the speeding world champion, and you'll see one rider has taco'd a wheel and hit the deck, while another dejectedly walks his bike downhill, shoulders slumped in failure. If only they had chosen Universal brakes like the champ!
These are fine brakes for their era and were fitted to many top quality bikes.
Seller
joeeramone
, who also offered the pink Ofmega Mistral discussed earlier, seems to specialize in NOS or NIB items like this.
The detail box shot above is from the flickr stream of
grubb1937
.