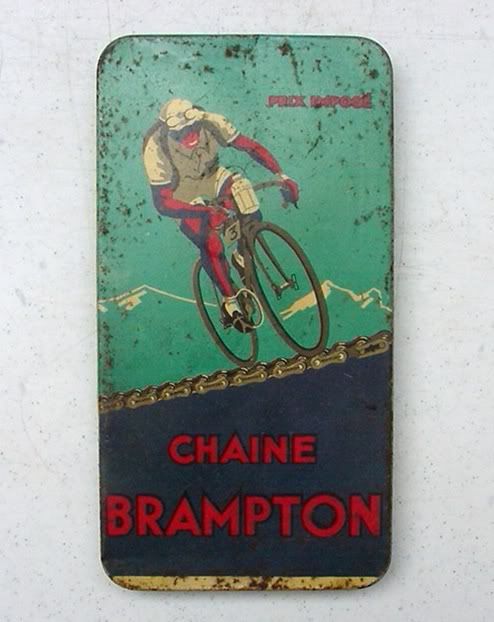 Sold
: $35.50 including shipping
My Snipe: n/a
French BRAMPTON 3 Vitesse DERAILLEUR CHAIN NIB



NOS 3 speed derailleur chain 12,7mm in metal box. chain has 56 links and 2 extra links included. last link has bolt to close chain. links are stamped brampton and vita.
I wonder if the buyer needed a chain, or just liked box it came in?
Seller
alteschule51
has been listing the good stuff lately.