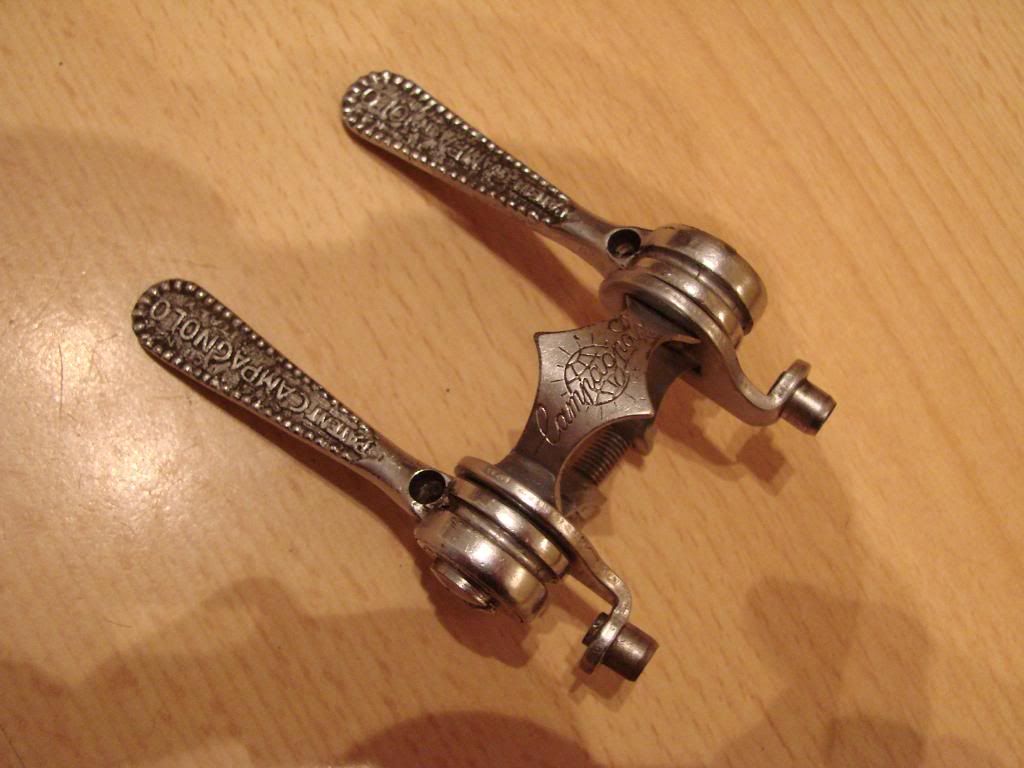 Sold
: $1,282 including shipping
Three bidders at $1,000 or higher. Likely won by: Snipe (winning bid within 5 seconds of auction end)
rare! 1st model, double shifters "bronze" 1950's! used, good condition!
An anonymous reader was kind enough to email me about these shifters.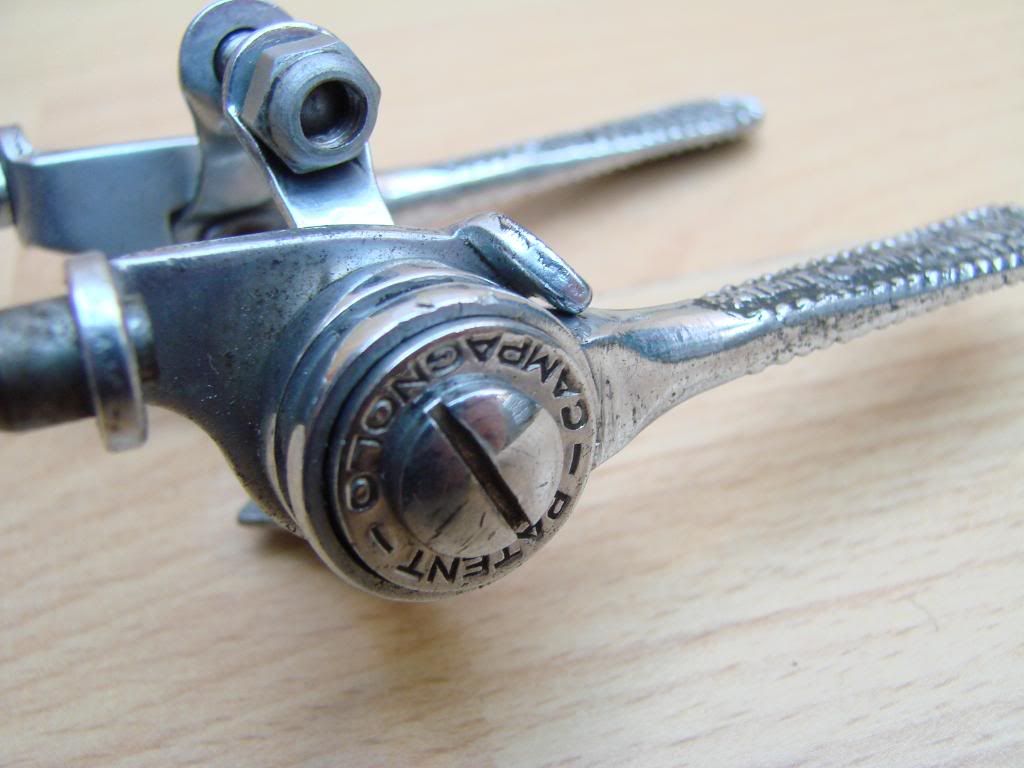 Confessing my lack of knowledge about this era of Campagnolo production, the reader further wrote that these are early, but not the earliest version of the Campy shifter. Apparently there was a "twin band" version that predates these.
I looked at a couple of web resources and couldn't find an example of the twin band shifters, but still enjoyed visiting these great sites for photos and info on early Campag shifters:
Early Campy Shifter Gallery
at
Velostuff
Early Shifters
at
Hi Campy
Does anyone have any info about the elusive "twin band" shifters? Or maybe you saw an interesting auction and have something to say about it? Let us know! Email velosniper@gmail.com
>>>>>
Update 12/04: Jeremy posted links to photographs of twin band shifters in the comments to this post.