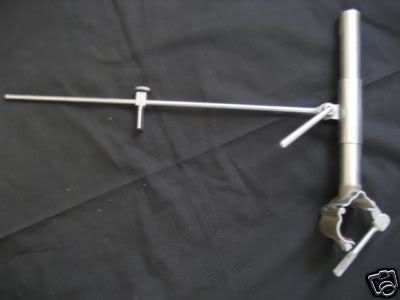 Sold
: $417.50 including shipping
Campagnolo tool #736. RARE, saddle alignment tool.
The gorgeous photo-illustration above is from the 1974 Campagnolo catalog, available as a .pdf at
here
at campyonly.com. The catalog text describes tool 736 as:
Alignment to maintain in position the saddle when replacing the seat pin and the pin
Couldn't have said it better myself.
The page with the illustration lists indicates that this tool was not included in even the full professional tool kit. These must be rare items; only the most PRO of mechanics would have needed one. I think I'll rig up something similar next time I need to replace "the seat pin and the pin."
>>>>>>>>>>>
Welcome
Velocipede Salonistas
! Have a look around.