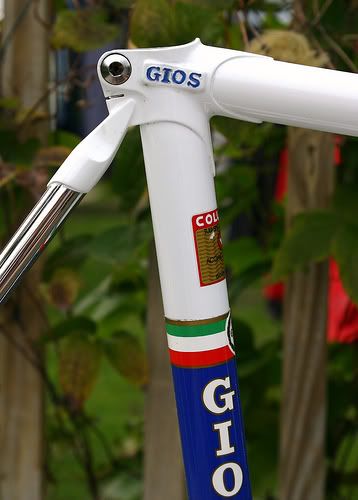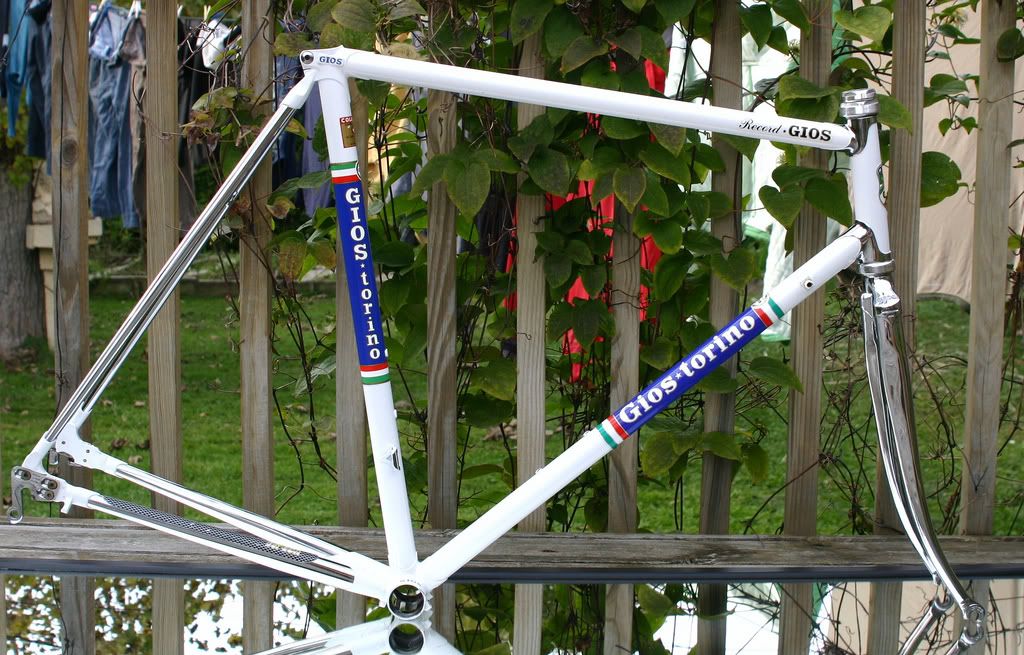 Sold
: $630 including shipping
While the
DeVlaeminck
-livery and "
Coin-in-Crown
" Gios frames will always be the gold standard for the brand, the Compact features some neat aggressive details and has a style of its own.
Originally released around 1986, the Gios Compact's distinguishing feature is its adjustable rear dropout. While doubtful that any users regularly used this feature to tune the ride of their bikes, it's still kind of a cool idea.
This example has been repainted, and features additional aftermarket chrome on the seatstays.
Excel Sports
still has these frames new for $1295 including fork.
cycleartist
has a 63cm 40th anniversary model on eBay at $605 B-I-N including shipping.