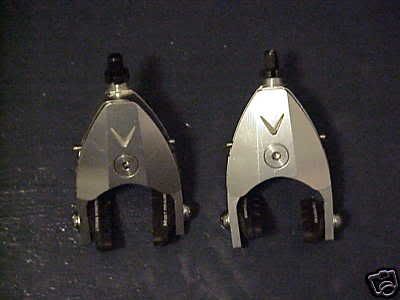 Sold
: $115.49 including shipping
This is an extremely cool set of road brake calipers from an unknown maker. Very similar to Campagnolo Delta calipers. Very clean and in excellent condition. Brand new Shimano 105 (M50/T) brake pads. I bought them used for a project bike that never got off the ground, so I never actually used them myself.
Bikieray has a page
with photos of the best-known delta-type calipers, but that resource was no help with these mysterious brakes.
Anyone have any insight as to who made these?
The selling price reminds us that rare and valuable are two different things...