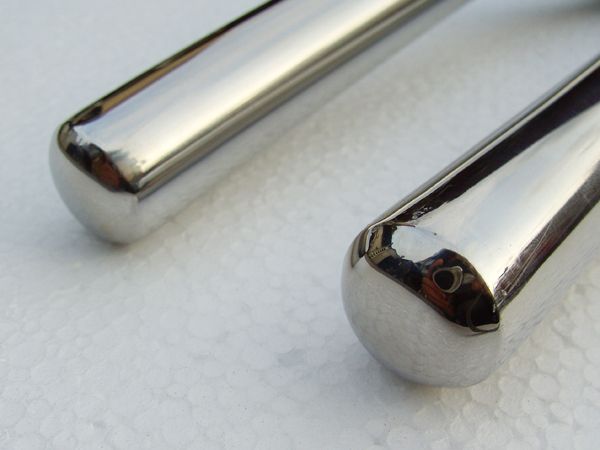 Available here
.
Barrie Bloor
points to these Nitto bars on the
Brick Lane Bikes site
. They say:
We saw these at InterBike in Las Vegas last month – and couldn't help but bring them back with us. They're a limited edition collaboration with EAI – who also make the nicest track sprockets we've ever seen. They've got a solid feel to them, a little extra weight and beautifully finished blunt ends.
I would love to see
Nitto
make a drop bar like this.
Bar plugs (except my beloved
Velox
) are a pain. Most people wrap bar tape from the end up to the stem these days, so there's no need for a plug to hold the tape in place. Ends like this would be a cleaner solution.