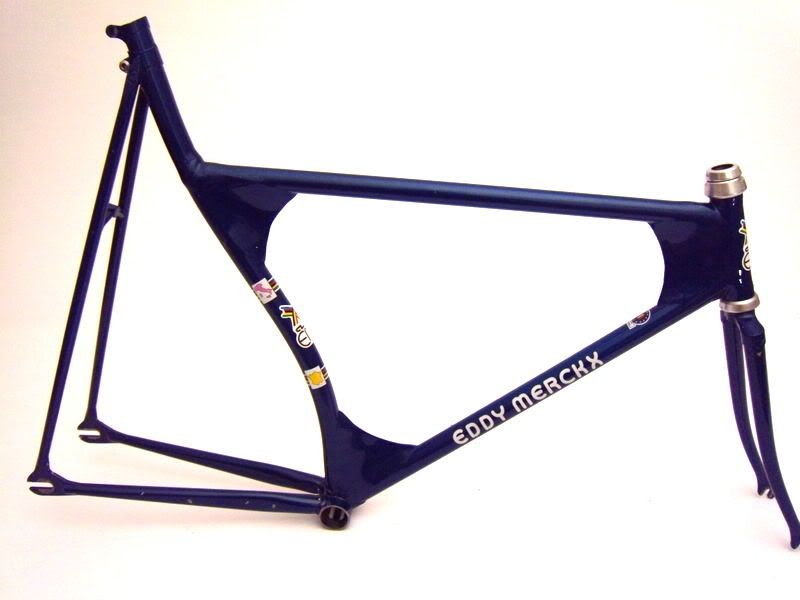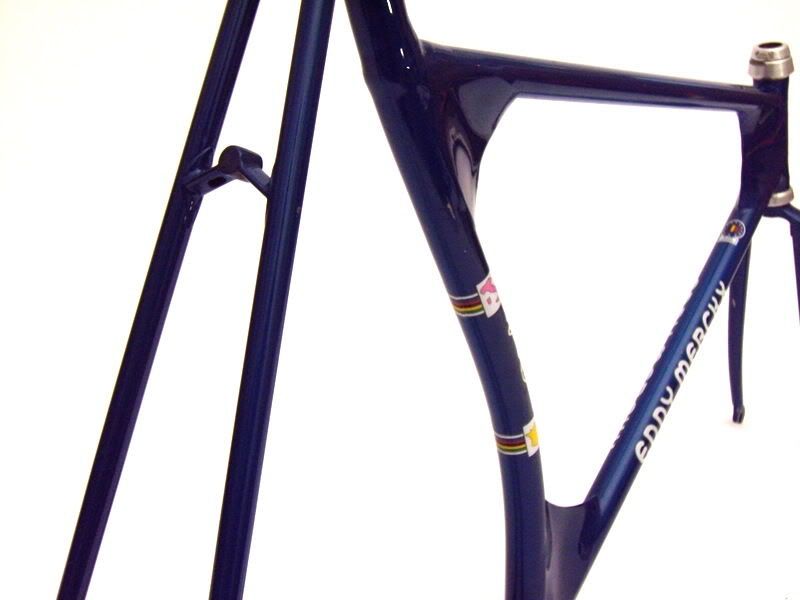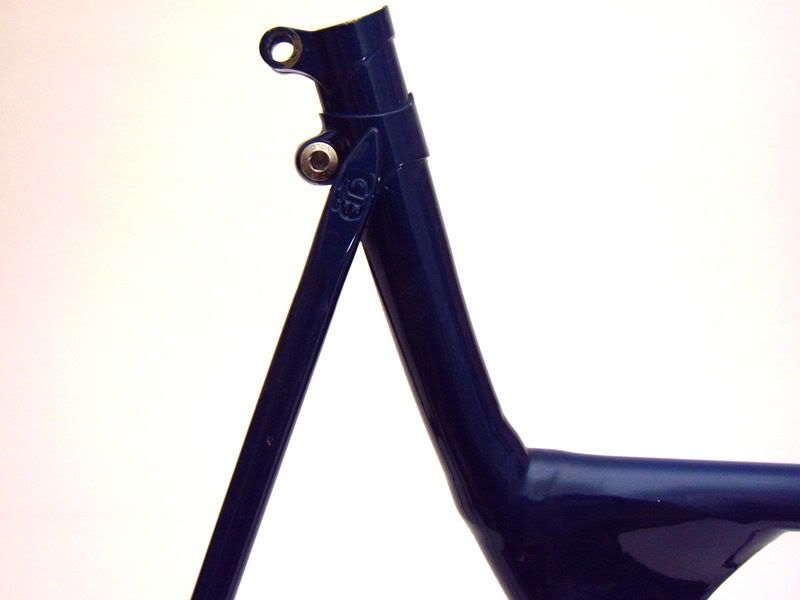 Sold
: $790 including shipping.
!! only one frame of this type exists worldwide !!
DARK BLUE COLOR
600c FRONTWHEEL 24"
700c REARWHEEL 28"
from the 90s. the frame is in good condition with few chips. this frame was special produced by eddy merckx for a pro race driver. the saddle tube is very special at the top with an extension and two seat bolts. it was made for more stability for a large driver.
The double seat binder is really odd; I wonder what they were trying to solve with this solution.
We're a long way from
this time trial bike
here.