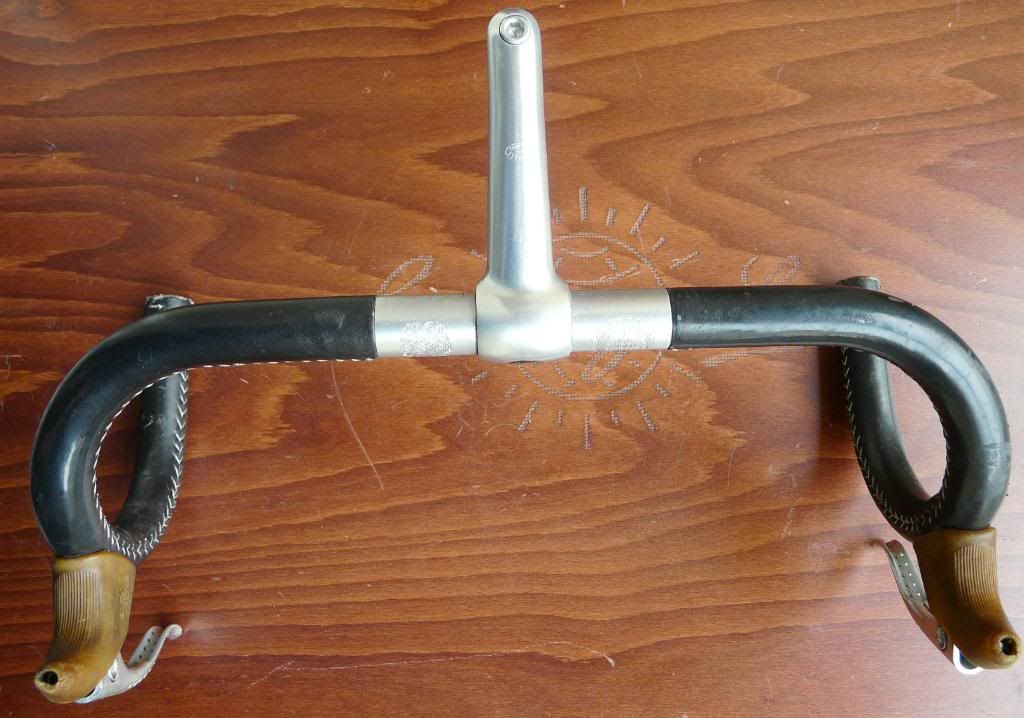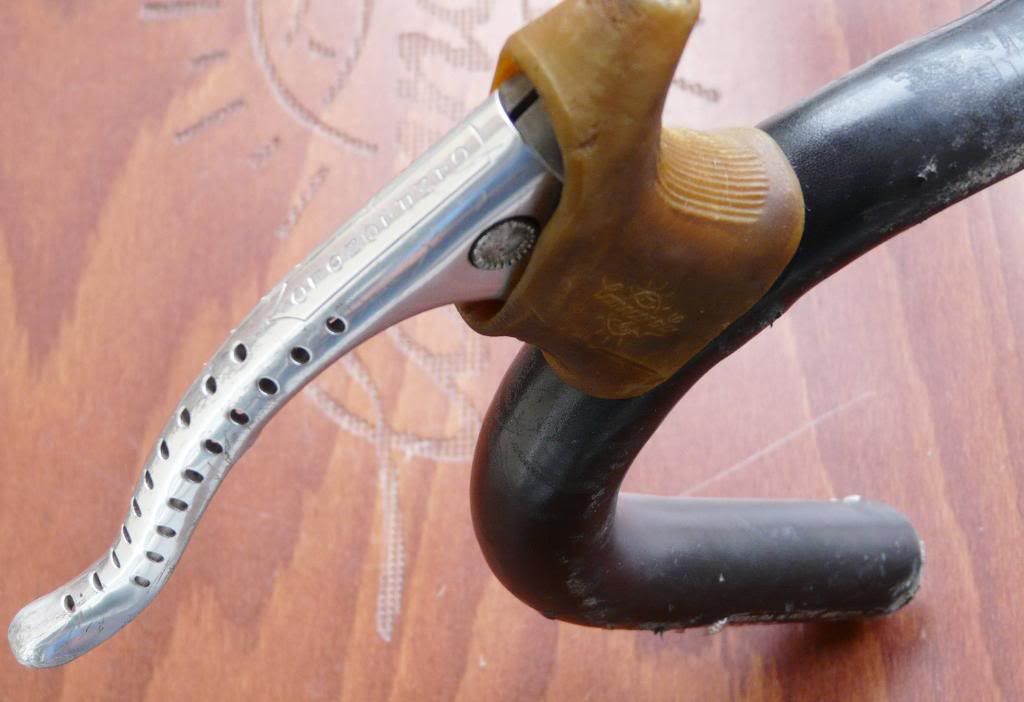 Sold: $281.50 including shipping
.
Cinelli Milano old logo handlebar and stem,Almarc leather wrapped from the 70`s
handlebar Mod.Campione del Mondo 42cm center-center with black Almarc leather
stem Cinelli Milano 1R 120 mm 1"
Campagnolo Super Record brake levers,brown hoods with world logo
handlebar and stem in good condition,leather with scratches,brake lever hoods porously
I've always really liked the whipstitch detail on these sets.
It's rare to see the Almarc sets in this larger size, with a 120mm stem and a 42cm bar.
The globe-logo lever hoods look to be in reasonable shape. The 1R stem bears the old logos and the pre-"flying C" black button; the bars have the matching-era crest logos. All these details are correct for a mid-'70s bike.
A strong price but this is a well-matched and desirable set.
These Almarc sets were originally sold without the lever bodies and hoods, just the studs onto which the levers mount. Later, in the early '80s, Cinelli sold leather-wrapped bar sets under their own "VIP" line in numerous colors and finishes. VIP sets included a matching saddle and tubular bag, according to
43 Bikes' Cinelli Timeline
.